I got home from work late and I expected him to be a little aggravated by that. He was preparing a special dinner by candlelight and was expecting me to be there. I pulled into the driveway, walked through the door, and dropped my keys on the table. He turned to look at me and I was expected him to express his frustration with me working so much lately. Instead, he came over to me, wrapped me in his arms and said "glad you're home baby. I have a surprise for you. We are going to have some company tonight."
I was always one to like surprises, but I knew I would have to wait. He always makes me wait by building things up slowly. I sat down at the dinner table and waited for him to serve dinner. I re-lit the candles before he could set the food and wine on the table. Wine, candles, and dinner was enough for me, but I wondered what the surprise could be.
I was actually growing hornier just thinking about him and how sweet of a man he is. He does the nice things and shows he is thinking of me. Halfway through the dinner I was ready to head upstairs. He knew that lately I was having trouble reaching climax. Sex felt good and was still fun and enjoyable with him, but I just couldn't get there for some reason. I was hoping his surprise would prime my body up for a powerful orgasm – I needed one.
After dinner, we headed upstairs to our bedroom. He prepared bath water including bath beads and candles around the tub. He turned on the jets and motioned for me to join him in the bubbly water. I sat in front of him and he washed by back and ran soapy water on my neck, breast, and eventually his hands made it down between my legs.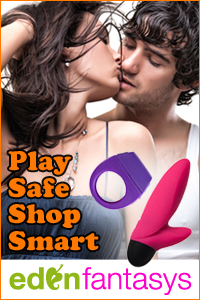 I turned half turned towards him to give him a kiss and felt something in his hand brush between my legs. Whatever it was, it was vibrating! He slowly slid the vibrating device inside of me and pressed a part of it against my clitoris. "Mmmmm…. this feels nice." I couldn't see his face, but I know he was smiling. He kept it pressed against me with one hand as he brushed my hair aside to kiss the back of my neck. What type of vibrator he was using on me? We had bought vibrators in the past, but this felt like none of those. I really didn't care at this point. It felt good and I was getting more and more turned on.
He broke it to me early. "Our new friend is called the We-Vibe sexual intercourse enhancement toy. It will be our featured guest in the bedroom as well."
Well from previous experience, I knew that a vibrator was just a vibrator. Sure it might help me cum tonight, but it's not the same as a simultaneous orgasm with my man. The We-Vibe sexual intercourse enhancement toy… I guess I was in for a big surprise…..